10 - Tiny and Dainty messenger bags
The first trend that I noticed for 2013 is the come back of the messenger bags, however this year they are coming back tiny and dainty. This little bags can be very fun and very useful for going out to dance, bars or any other crowded public place where you only need to take few little things like, money, ID, credit cards and few lady items. Very young, this trend is going to catch up really fast with the younger crowd and few moms that are often on the go and need a practical little purse to carry around seamlessly.
In this picture I feature a set of 3 Michaels Kors "Gia" tiny cross body bags that are not only fun but also in trend with its bright colors.
9 - Furry & Cozy Handbags
The start of the year is marked by the winter season and with it comes the winter textures. Fur or faux fur are always in fashion for the winter season, but this year we see that designers are capitalizing on this trend and are creating a full collection of fussy and cozy handbags. If you are looking to update your winter handbag you can most certainly purchase a design that incorporate fur. This year they will see a great selection of fur bags in the classic colors such as black and brown, leopard and zebra, but you will also see that designers have been more creative and are creating fur bags with colorful designs as well. So be sure to grab a purse that will keep you cozy and in style in the year of 2013, since they are classics you can invest on a more expensive piece since you can wear them on winter no matter which year we are. the great thing about 2013 is that you will find an amazing selection of fur bags for you to pick and choose from.
Picture features a Mulberry Autumn-Winter 2013 Tassel Collection Tote bag
TREND ALERT!!!!
8 - Strong Color Contrast
Strong color contrast in a bag is a great way to introduce color to an outfit and in 2013 a color pop in your handbag is simply a must. In addition this season is all about being "matchy" "matchy", so if you purchase a handbag that has a pop of color, you can also pick a show to match or to complement the color of your handbag so you can enhance the "pop of color" look and feel of your outfit. In case you are picking a pop of color handbag, be sure to pick one that has a classic main color such as brown, black, white or beige and that the pop of color complement the main classic tone you pick.
In this picture we feature a Yves Saint Laurent clutch featured in 2013 spring collection. This clutch is a great purse that will transition from day to night as well as from summer to winter as well.
Pop of Color Handbags on Etsy
Price: $0
(full description)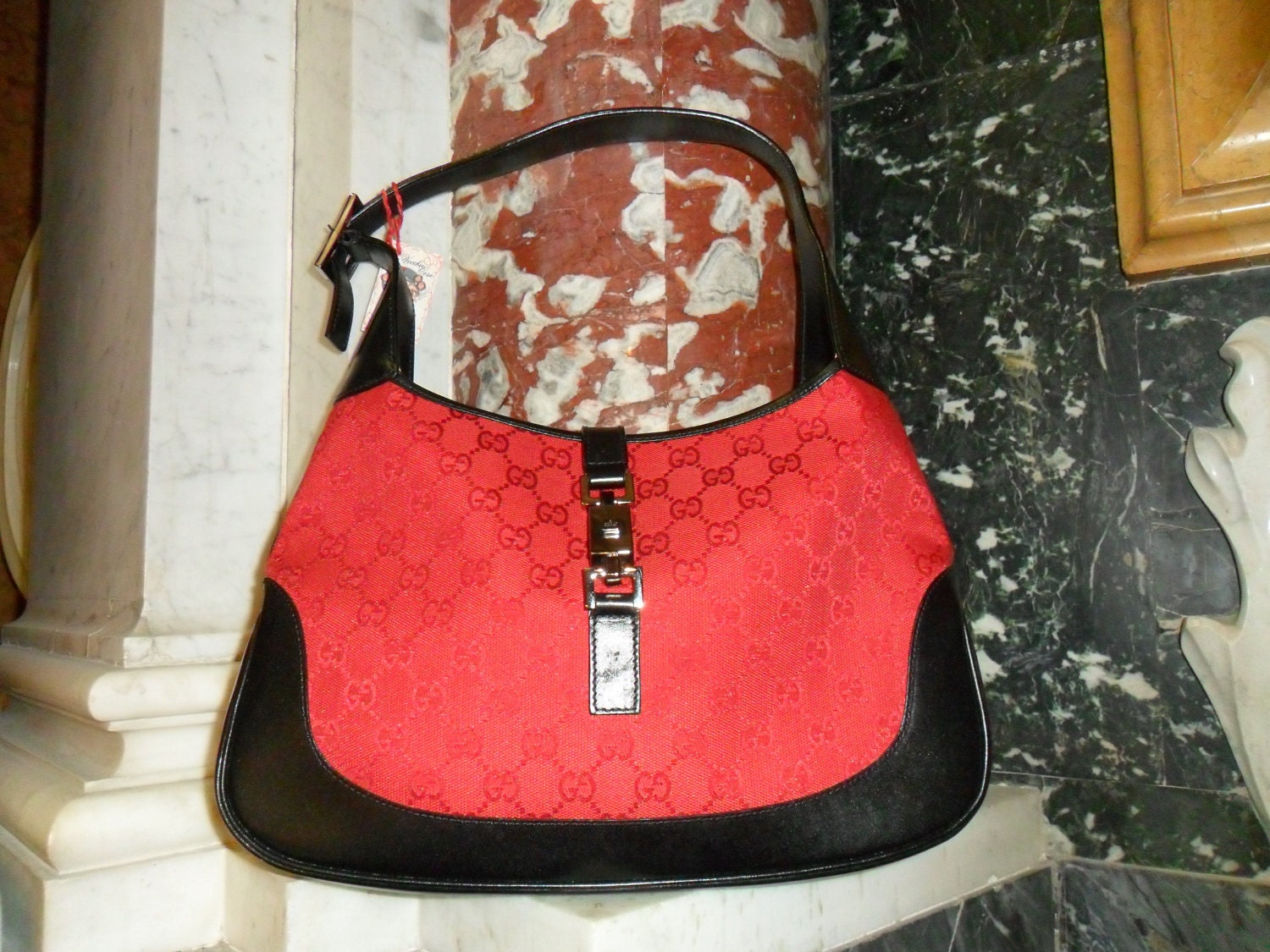 GUCCI Jackie&39;O vintage red/black handbag
Price: $0
A beautifull and unique GUCCI vintage JACKIE'O handbag in red all over printed GG fabric and black leather with metal details.

MADE IN ITALY... (full description)
Vintage Dooney and Bourke handbag purse All weather leather 1980&39;s shoulder strap purse
Price: $0
Here is a Vintage Dooney and Bourke handbag purse, with two tone all weather leather, measuring 12'' wide x 8" tall x 3" thick, and... (full description)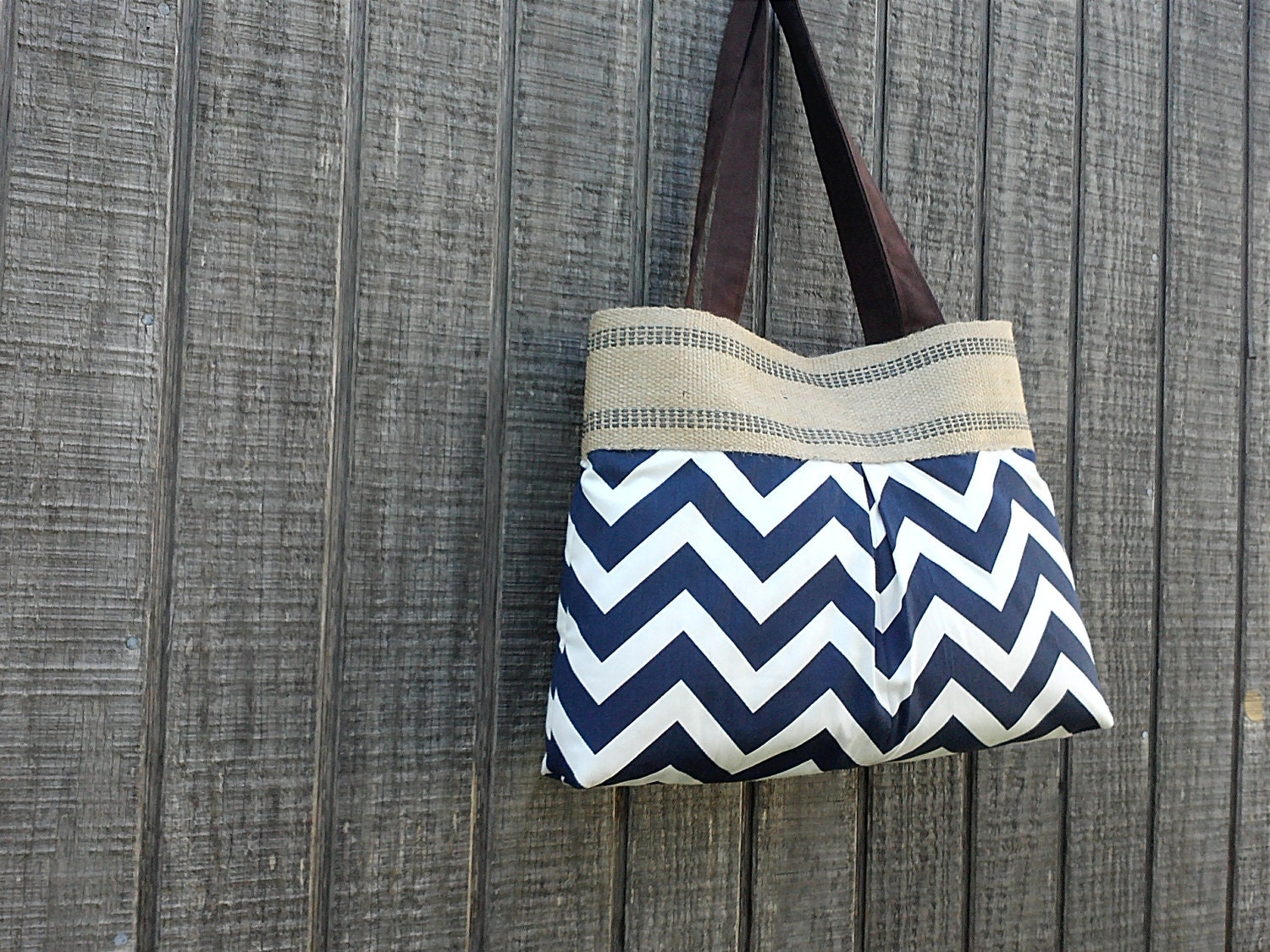 Navy Blue and White Chevron Zig Zag Purse Handbag with Jute Webbing
Price: $44
Carefree and casual tote to carry all of your spring and summertime goodies. Beautiful cotton chevron fabric paired with cool jute webbing. Ubleached... (full description)
6 - Baroque inspired bags
Another amazing trend coming up for the year of 2013 is the Baroque inspired handbags. This type of ornate bags are great for a feminine women looking for a vintage inspired look. Very ornate and often with handcrafted details a baroque inspired bag will give a vintage look to any contemporary outfit. This gorgeous Dolce and Gabbana Needlepoint bag fits with the ornate baroque style and will give an outfit a sweet vintage look but at the same time it keeps it very sophisticated. This gorgeous bag can be found at Nordstrom in both black as well as white.
5. Ergonomic Bags ( Term coined by me, the writer... )
I am truly inspired by the latest Chanel handbag collection that I had to create a whole new category for this one. I call it the Ergonomic bags, simply because the bag itself takes its shape from a geometric form. Very rounded, this bag is meant to fit within a circle and it almost embraces the shape of our bodies. In my opinion there is nothing in the fashion world that as innovative as this Chanel bag can be! This Huge Chanel Hula Hoop Handbag has truly been a great success in the runway shows and I cannot wait for street versions of it to start to Pop out all around in 2013. I cannot wait to get my hands on one.
Chanel Hula Hoop Handbag - Small Version so Hot for 2013 - I want it!!!
Chanel Hula Hoop Handbag - Small Version so Hot for 2013 - I want it!!!
4. Handbags that incorporate Metals Chain and Straps
In 2013 metals such as gold, rose gold and silver are being incorporated into belts, handbags, shoes and other accessories and you can be sure to be in trend by purchasing a handbag that has some sort of metal detail. A metal clutch and a day bag with metal chains or handles are a must! In addition the presence of large metal buckles and logos are also so in. No matter which metal element or color you are looking for, be sure to grab a bag that has this type of detail and wear it with other accessories that will complement the piece to draw attention to pieces.
In this picture we feature a Megan Sanchel Handbag from my favorite handbag designer of the year Tory Burch.
3. Geometric Handbags
For 2013 Geometric fabrics, textures and shapes are back. You can see a geometric and graphic influence not only in fashion but also in accessories and home decor as well. Repetition of shapes, strong angles and curves are one of the ways you can incorporate a geometric feature into a handbag. So be sure to grab a handbag that has a geometric feature for 2013 and you will be totally in trend.
In our picture we feature a great geometric handbag designed and created Proenza Schouler. You can find her 2013 collection on her official web site: Proenzaschouler.com
2 - Quilted Purses
The classic channel quilted elegant look is always in if you are a Channel fan, but these days you do not need to spend a fortune to enjoy this elegant and recognizable look as many designers are creating their own versions for 2013. In addition to having more options when it comes to price point you will also see the quilted purses in a variety of colors, shapes and details that we have never seen before. In this picture for example we feature a Marc Jacobs Quilted Westside black handbag that is considerably more affordable than the classic Channel and still has the quality in finishings that you are looking for
1 - Equestrian Influence in Bags
Equestrian trends have always influenced shoe and hat designers, but for 2013 the Equestrian influence has transcended into the world of purses and handbags. Deep earth tones, animal textures and metal finishes that resembles objects that you find in a stable are among the ways designers are incorporating the equestrian look into their handbag designs. If you are looking for an equestrian inspired bag you will need to pay attention to the details and most importantly the structure of the bag. In addition the equestrian design bags are simply great for winter as you can often complement the look with a matching equestrian boot and leggings.
In this picture we feature Reece Hudson Spring 2013 Hanfdbag
We love to be liked! Please join us:)
Facebook Fan box widget may not always appear in the Workshop. Please preview or publish your lens to see the widget.